Why Us?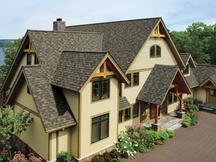 Service You can Trust
Fully insured with Liability coverage for your protection
In good standing with the Better Business Bureau's in 5 states
Excellent Value
We're factory-certified CertainTeed, North America's Largest Roofing Manufacturers
Our foremen and installers are factory-trained in the best roofing practices and techniques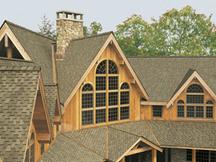 Superior Protection For Your Home
3 and 4 Star Sure Start Warranties through CertainTeed
Avoid Hassles
Personalized service from our experienced staff
Easy payment plan options with many financing programs to simplify your life!
Your satisfaction is guaranteed - just ask our more than 5000 satisfied customers
CCC Roofing "Goes the extra Mile"
CCC Roofing is one of the last true hand nail roofers** - ROOFING NAIL GUNS CANNOT MATCH THE QUALITY OF A HAND NAILED ROOF!
We lay Ice and Water Guard in all common leak areas.
We use Starter Shingles on all rakes and eaves. Starter strips provide extra support on the first run around your house to protect against blowing rain.
We use "Best In Class" ventilation products such as GAF COBRA 3 Ridge Vents
We do our best to protect your windows and plants with plywood and tarps.
We will NEVER place new shingles over bad plywood.
We offer warranties that the competition can't.
We will work with your insurance so you can be confident that an insurance specialist is operating in your best interest.
We have the credentials to back our reputation.
DON'T BE FOOLED BY ROOFING IMITATORS! THE OLD SAYING YOU GET WHAT YOU PAY FOR IS A DEFINITE IN ROOFING! IF YOU FEEL THAT YOU WERE UNDERPAID FROM YOUR INSURANCE AND YOU NEED HELP, GIVE THE EXPERTS A CALL TODAY!
Why go with anyone else? CCC Roofing, WE CHECK OUT!
** Offered as an Upgrade in Colorado
Home Office - 486 C Bell Rd., Nashville, TN 37217 (615) 399-5252
Go Back